About Us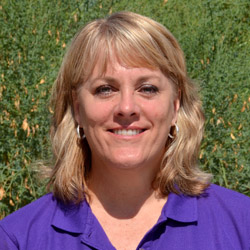 CHARLOTTE HIGDON, CEO
Charlotte Higdon, C.E.O. of Achieve Inc., brings 36 years of experience to the table working with individuals with disabilities.  As the Chief Executive Officer, she holds the title of Founder & Executive Director all launching from her Bachelors degree of Science in Recreation Therapy for Special Needs from Northern Arizona University.   Charlotte opens her heart everyday since Achieve opened its doors in 1997.  As Charlotte recaps how Achieve came to fruition she states, "It is important to me that every person has somewhere they can belong.  That they are treated respectfully and provided opportunities to achieve their dreams every day."  Achieve still carries this message today in its motto: Dream. Believe. Achieve.
Some fun fascinating facts from fanciful Charlotte will reveal that she was a NJCAA 440 yard record holder & 4X100 All American at Arizona State during her collegiate career as a track athlete.  For current day enjoyment, Charlotte can be found in the stadiums or dugouts as a fan and Team Mom, supporting her children in their sports of choice.  Her most cherished opportunities are spending time with the family, camping, boating and fishing.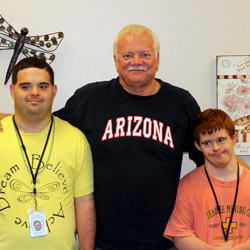 TIM HIGDON
Tim Higdon, joined forces with Charlotte in 2006 becoming Achieve Inc's. President & Chief Financial Officer.  Tim is a native Tucsonan who graduated from Catalina High School and obtained his Masters in Business Administration at University of Phoenix.  Reigning from a family of business owners since 1927, it's only natural that Tim's blood boils with leadership and exudes entrepreneur abilities.  Tim ran and operated Jo Higdon & Sons from 1980 to 1997. He went on to become the Assistant Business Manager for the Wilmot prison and worked for Raytheon in the Missile Defense division for five years.
Tim's expertise carries over into his personal life as well.  He is very savvy in and enjoys almost all outdoor activities including hunting, fishing and boating. He is very involved in the community and with his family, he coached numerous youth sports such as baseball, soccer, and football.
Melanie Blackmere, Program Specialist
Shelly Colwell, Site Director
Vianey Rocha, HCBS Coordinator
Michelle Schwisow, Site Director